Drop-down list in the cell
Excel has one feature which allows inputting data from a predefined list. It is so-called Drop-down lists. This approach is useful when we make report pattern or application for other users and we want that they choose already prepared data.
So for making drop-down list we need fill in our data in ordinary list. Then select the cell where we want to input our data and choose menu Data – Data Validation:

In opened window choose tab Settings – Allow select List and indicate the range from predefined list in graph Data.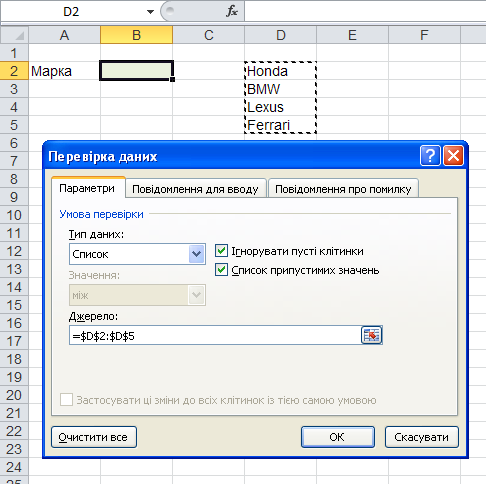 Press OK and we get ready drop-down list: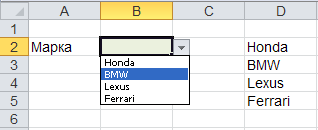 Related articles: