Hint during filling in data into cell
Assume we need fill quickly in data into the list, despite the fact that they have to exactly match already lodget data. For this choose the cell, which we are going to filled in and do right mouse click. In context menu choose Input from drop-down list: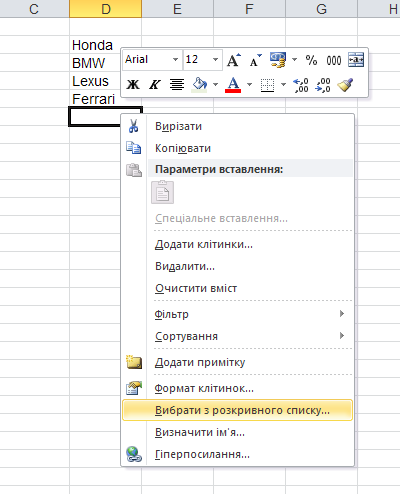 automaticly appear hint with already entered values: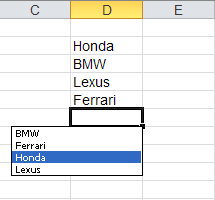 It remains to select the required value - and data is entered.
P.S.
The method doesn't work, if the cell and column with values separated at least one empty row.
Related articles: